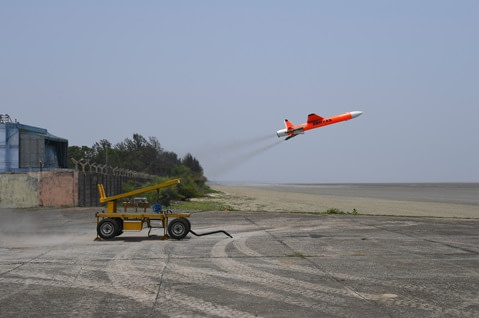 2 min(s) read
September 24, 2020
Successful flight-tests of the indigenously-designed Abhyas, a high-speed Expendable Aerial Target (HEAT) was conducted by The Defence Research and Development Organisation (DRDO) on Tuesday's (22nd September) in Balasore.
Defence Minister of India Rajnath Singh praised DRDO and other stakeholders for this achievement.
This is the second time though. In May 2019 the first successful flight-test was conducted. But during Tuesday's tests, Abhyas fulfill all the parameters for the assessments.
On the report of DRDO, the test vehicle met "turn capabilitythe user requirement of 5 km flying altitude, vehicle speed of 0.5 mach [half the speed of sound], the endurance of 30 minutes and 2G".The Aeronautical Development Establishment (ADE) of DRDO was behind the design and development of Abhyas. It runs on a gas turbine engine as well as capable of fully-autonomous flight. According to DRDO, the navigation system is created on micro-electromechanical systems (MEMS). It also uses a flight control computer for supervision and control. The airborne is launched using a twin underslung booster.Abhyas's radar cross-section (RCS) as well as its optical and infrared signatures can be used as a simulator on various aircraft for air-defense weapon practices. In addition, It can also play the role of a jammer platform and decoy.
online shopping with hundreds of good deals and coupon codes